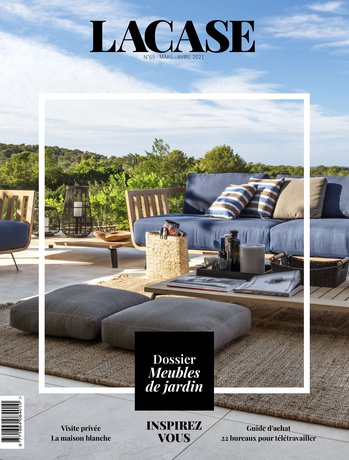 LACASE
Issue : 69
Date : 4/3/2021
LACASE
Inspiring décor
LACASE celebrates a Mauritian way of life. From luxurious villas to period houses, its journalists take readers inside some of the island's most prestigious residences. A source of inspiration and a mine of information, this brilliant bimonthly shines the spotlight on Mauritius' heritage and creativity.
Read the on-line version on www.lacase.mu
Votre source d'inspiration déco
LACASE célèbre l'art de vivre à la mauricienne. Des villas de luxe aux demeures coloniales, ses journalistes poussent les portes des plus prestigieuses résidences de l'île. Source d'inspiration et mine d'informations, ce bimestriel d'exception met en valeur la créativité et le patrimoine mauriciens.
Lire ici (www.lacase.mu) la version en ligne de LACASE
The old issues of LACASE
Subscribers who read LACASE also liked :