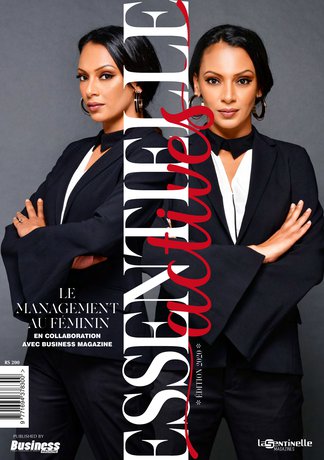 Essentielle actives
Issue : 2
Date : 20/9/2020
Essentielle actives
Women to the fore
The latest offshoot of Essentielle uses an A4 format, providing the perfect platform for the many Mauritian professional women who have faced discrimination and other difficulties and challenges but are now beacons of light not just locally but abroad.
The pages are filled with fine portraits of women who head their own businesses or who play a key role in their sectors of activity.
Le management au féminin
Dernier-né paru sous l'ombrelle d'Essentielle, ce périodique, présenté sous un format A4, offre une plateforme de choix aux nombreuses professionnelles mauriciennes qui ont bravé les discriminations, taclé les difficultés et relevé les challenges pour rayonner aussi bien localement qu'internationalement.
Au fil des pages se déclinent de beaux portraits de femmes à la tête de leur entreprise ou jouant un rôle clé dans leur secteur d'activités."
The old issues of Essentielle actives
Subscribers who read Essentielle actives also liked :