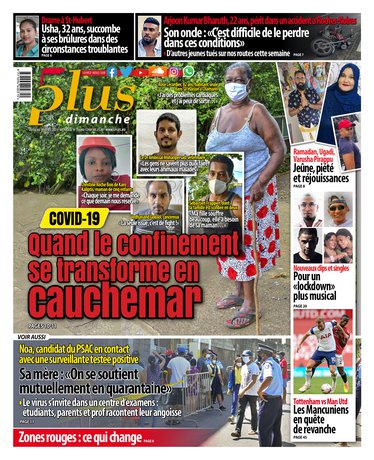 5-Plus dimanche
Issue : 142730
Date : 10/4/2021
5-Plus dimanche
People and Passion 
Sunday's best-selling newspaper, 5-Plus speaks to its readers' hearts. It includes the best human interest stories, from the exceptional to the bizarre. A magazine with everything, 5-Plus covers a range of features from cookery and beauty to fashion, leisure and sport.
Entre people et passions
Leader incontesté de la presse du dimanche, 5-Plus parle au cœur de ses lecteurs. Ils y retrouvent le meilleur des histoires vécues, exceptionnelles ou insolites. Magazine complet, 5-Plus offre un large éventail de rubriques, de la cuisine à la beauté, en passant par la mode, les loisirs, le sport.
The old issues of 5-Plus dimanche
Subscribers who read 5-Plus dimanche also liked :